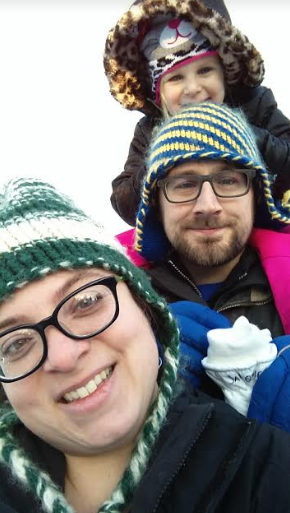 Stephanie Marston has been the Visual Art Teacher at Woodsville high school since fall of 2008. She has a BFA in Ceramics from the Hartford Art School, at the University of Hartford. She has worked in many other fields before becoming a teacher, such has Bakery/Cake Decorating, Graphic Design, and Studio Artist.
Mrs. Marston is originally from the Manchester, NH area and started her teaching career teaching at her alma mater, Manchester High School West. She is married to the famous Mr. Marston ( the elementary art school teacher), and together they run a small pottery business out of their home.
When Mrs. Marston is not at school hanging out with the Geek Club, NHS, the Class of 2021 or Spirit Squad or getting her hands dirty making pottery at home she loves to unwind on the ski slopes or at the ocean with her family.