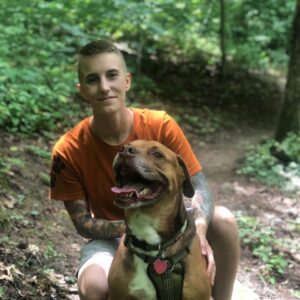 Basic Info:
I grew up in Sugar Hill, NH, with two sisters and one brother. My wife, Shailyn, and I have a passion for animals. We currently have seven dogs and one cat. I enjoy hiking, home improvement, gardening, and video games in my spare time.
Education:
I have one bachelor's degree in aviation management from Florida Institute of Technology in Melbourne, FL, and another bachelor's degree in wildlife biology from Missouri State University in Springfield, MO.
Work Experience:
After graduating from Florida Tech, I was commissioned as an officer in the US Army and spent five years on active duty as a Field Artillery Officer. In 2016, I left the army and took a position as an animal caretaker and later as the field operations and intern manager at the National Tiger Sanctuary in Saddlebrooke, MO. As the intern manager, I had a fantastic experience preparing college students to be safe and
knowledgeable animal care professionals. I also worked at Animal Ed.ventures Sanctuary in Coats, NC,
where I had the opportunity to work with and care for various animals ranging from porcupines to
sloths, in addition to advising the staff on best practices.
Teaching Experience:
This will be my first year teaching in a traditional classroom setting. I'm excited to be teaching Physics,
Ecology, and Physical Science.