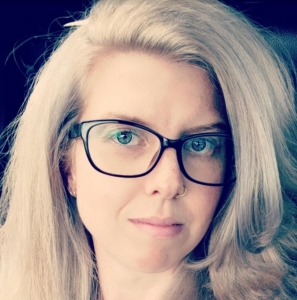 Basic Info: I am a New Hampshire transplant from metro-Detroit (Michigan).
Education: I have attended a few universities on my educational journey. After graduating from high school I attended Eastern Michigan University for three years (studying English and Art History) before I transferred to the University of Findlay to complete my B.A. in English and earned an A.S. in Equine Science. After working in the horse industry as a professional trainer, instructor, and farm manager I returned to Western Michigan University to complete a Secondary Teaching certification program. Currently, I am attending Southern New Hampshire University and am studying Educational Leadership.
Work Experience(s): Before I began teaching I held a plethora of random jobs, but the majority of my working life was spent on various horse farms.
Teaching Experience: As a teenager I began teaching riding lessons to children at summer camps and at private farms. Before moving to New Hampshire I taught Drama/Theatre and Creative Writing at the Old Redford Academy Middle School in Detroit. Woodsville High School became my home-away-from-home in 2016.
What I Teach: I teach English 9 (General, Honors), English 12 (General), AP Literature and Composition, and Film Studies. I also am the advisor for The Engineer, the WHS yearbook.
Extra, Extra!: I am an advisor for the Class of 2021, co-coach of the WHS Spirit Squad, and serve on the PACE Committee. I house the PRISM club meetings, and hope to be the Supervising Director of a student-directed play this school year. In my spare time I enjoy spending time with my husband, Ben, and our two dogs, crafting (future Etsy shop coming soon), and reading.