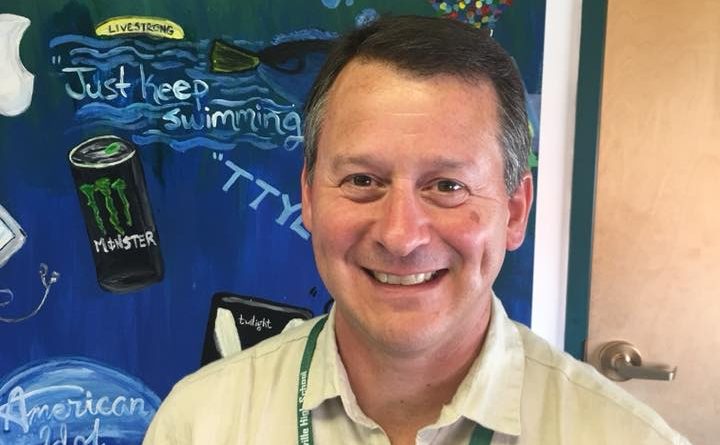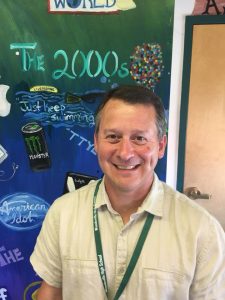 Background:  My wife Jenn and I moved to Littleton, NH during the summer of 1991.  We both are from Framingham, Massachusetts which is 20 miles west of Boston. We rented a house for 11 years that overlooked Moore Dam.  Our current house was designed by the two of us and we moved into our new home in 2002. We have rescued two dogs since 1991. Jack passed in 2006 at the age of 15 and Griffin passed in May of 2019 at 14 years of age.  
Education:  I attended the University of Massachusetts (Amherst) and graduated with a Bachelor of Arts in History/Secondary Education.  I attended Lyndon State College in order to earn my General Special Education Endorsement. I also attended Granite State College in order to earn my Emotional and Behavioral Disabilities Endorsement.
Experience:  Before my arrival in Woodsville I worked as a counselor at the Pilgrim Center which was a home for male juveniles.  I worked as an instructional assistant at Dearborn Academy which was a school for students with behavioral issues. I arrived in Woodsville in 1991 and was hired as a Special Education teacher.  I did that for 5 years. I then went to Littleton, NH to work in the Pride Program for two years. The Pride Program was a day program for students that was modeled after the French Pond/King Street programs we have in our district.  I then came back to WHS and was hired as a Social Studies teacher. It was a long haul to finally land a Social Studies job but it has always been my dream job ever since high school when Mr. Dargan was teaching me.
Fun Facts:  The Scianna's love to spend time on the golf course, Cape Cod, North Carolina, Quebec City, coast of Maine, hiking, go carts and any ski mountain.  I enjoy ping pong, darts, corn hole, backgammon, card games, reading military history, board games, the Bruins, Patriots and UNH hockey.
What I have taught/teach and Advise: I have been a Class Advisor since 1994 and currently for the Class of 2022.  I have been a Student Council Advisor since 2000. I have taught and teach – United States Military History, Civics/Government, Western Civilization, World History, World Geography and United States History I and II.