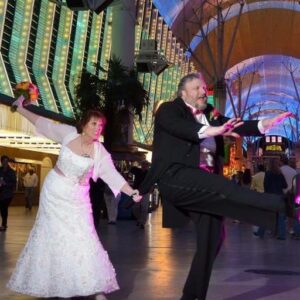 A Little About Me:
Basic Info: I am originally from a small, rural town in Maine with a population of roughly 4,500 people, and I graduated high school with a class of 86 students. I have a stepson (Christopher) who lives in Orlando, Florida. My parents are snowbirds who live in Maine and Florida; I have one sister, 1 niece, and 1 nephew. I have been married to my fantastic wife (Jill) for over 15 years. My wife and I have a home in Haverhill, NH, and we enjoy hanging out with each other (and our dogs, Elvis and Hope), Netflix Binging, reading, puttering around the house, riding our Harley and my 1988 Monte Carlo SS.  I am an avid fan of the FSU Seminoles, the Boston Red Sox, New England Patriots, Boston Celtics and the Boston Bruins.
Education: I have a Bachelor's Degree in Secondary Social Sciences from the University of Maine at Farmington and a Master's in Educational Technology from Lesley University in Cambridge, Massachusetts. I also have a Master's Degree program at Southern New Hampshire University in Communications & Public Relations.
Work Experience(s): I am a veteran of the U.S. Army (I was a Combat Medic). I have worked as a Program Director and DJ at a college radio station and then later on at several large, 100,000 watt radio stations (yes, I was once cool, a little bit famous, and met a lot of celebrities). Before teaching, I worked in several restaurants as a cook, waiter, bartender, and manager. I also worked for a large Food Services Management and Hospitality company as a chef, manager, and in catering services. I also worked as a Behavioral Specialist (working with children's services that address emotional disturbances, mental illnesses, behavioral disorders, and learning disabilities through a network of educational programs, preventive services, community support services, residential homes, and outpatient services).  I also own and run a fairly successful online Media, Entertainment, and Communications business and a web design and PR/ Marketing/ SEO business.
Teaching Experience: I taught for the first few years at Wesley Chapel High School in Florida with 3,000+ students, where I gained experience as an administrator, ESE Behavioral Specialist, and Social Studies teacher before coming to Woodsville High School in 2008. I also taught social studies at VLACS for 5 years. I am the Library, Media & Tech Specialist, Director of Communications & Engagement, Coordinator of Student Activities, Extended Learning Opportunities Director, Mentoring Director, and National Honor Society Co-Advisor.
What I Taught: I have taught at WHS– Advanced Computer Applications, 21st Century Media and Communications, Comprehensive Presentation Methods (Running Start), Marketing (Running Start), World Geography (Intro and CP), Contemporary World Studies, US History (Regular and Honors), World History (Regular and Honors), Economics (Regular, CP & Honors), and run the WHS Internship Program.
Extra, Extra! I was one of the Class Advisers for the 2012, 2016, and 2023 Classes at WHS! I have been on the Student Discipline Committee, Media/ Technology Committee, Teacher of the Year Committee, School Improvement Team, Economics Chairperson, SAU #23 Technology Committee, and Social and Recognition Committee. I was the Adviser for WHS' FBLA and Youth & Government Program for 10 years.