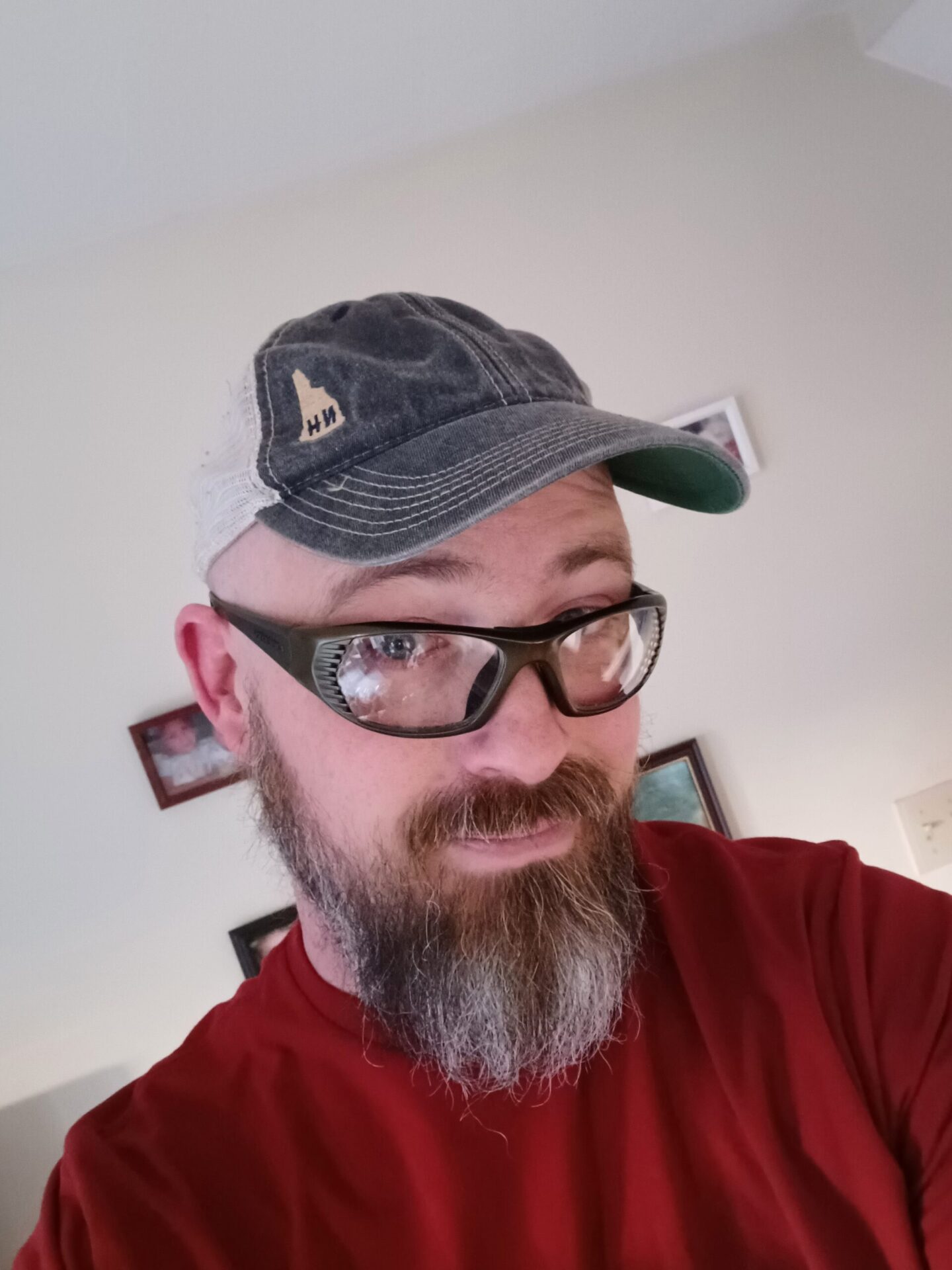 Background: I have two children (17 and 11) that are my world, as much as they make me want to pull my hair out at times (you'll note, I'm bald). I have lived in NH for the last 17ish years has left the hustle and bustle of MA, where I was raised south of Boston. I moved to Campton, NH 3 years ago and have been enjoying my time in the mountains ever since. 
Education: After spending a year at Boston College, I transitioned to Southern New Hampshire University where I received a Bachelor's degree in History as well as a Bachelor's degree in English with a focus on creative writing. I am currently working towards my master's (far more slowly than I would like) with UMass Boston's online program.
Experience: My first two years teaching were in Lawrence, MA, where I worked in a middle school and then an alternative high school for students with educational deficiencies. The following year I transitioned to one of the top high schools in NH. Since then I have worked at several other high schools as a long-term substitute teacher. I have now found my way to Woodsville where I hope to be for years to come. 
Fun Facts: My interests are extremely varied so this section could fill pages. I'll spare you until you're sitting in front of me and can't simply close the page 😉 However, I will say that I am a currently unpublished author (shopping my book around to many literary agents in hope of being signed and on bookshelves as soon as possible). I am writing two other books and taking notes for several others. I am an avid hiker and am working on a few of the many hiking lists that the community provides. I am also a passionate researcher of all things paranormal and esoteric. I used to blog for an internationally listened-to podcast on the paranormal and have been on iTunes several times discussing that field. Yes, I'd love to talk to you all about aliens, ghosts, and things that go bump in the night.