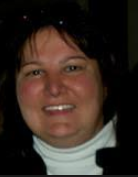 Hello! I'm Dr. Jennifer Mroczko, and I teach Business/Computer Technology courses at WHS.
Back a Few Decades to My High School Days: I am a 1993 White Mountains Regional High School graduate. While in high school, I enjoyed being a member of the concert band playing clarinet, FBLA, where I qualified for Nationals and National Honor Society. I loved traveling to various locations on band, club, and educational trips. In addition, I attended the Summer Youth Music School at UNH. I was selected for the NH All-State Band and was also part of the Sound of America Honor Band and Chorus European Concert Tour. These days, my involvement continues as an honorary member and volunteer judge for the NH FCCLA and VT FBLA state competitions.
My Academic Background: I earned a Doctor of Education (EdD) in Leadership, Learning, and Community from Plymouth State University. In addition, I earned an MS in Information Systems Technology from the George Washington University in Washington, DC, and a BS in Business Administration/Management Information Systems from the University at Albany, State University of New York. I also completed the New Hampshire Certified Public Manager Program.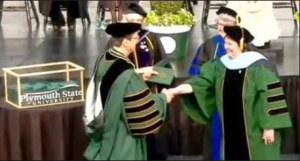 My Work Experience: My professional background includes over 20 years of extensive information systems (IT) and business management consulting in the private and public sectors with projects for the Department of Defense (DoD), state and city governments, healthcare and financial companies. My responsibilities have spanned business analysis, software/report development and design, testing/quality assurance, technical writing, training, and project management.
My Teaching Experience: For over 20 years, I have taught computer information technology and business courses (undergraduate and graduate) at several universities and colleges. In addition, I have been teaching at the high school level for a few years.
What I Teach at WHS: Computer Literacy, Personal Finance, Advanced Computer Applications, 21st Century Media, Introduction to Business, Leadership Development, Introduction to Web Design and Development, Computer Science Discoveries with Programming Fundamentals
Current Professional Pursuits: I am part of the first cohort of the New Hampshire Code.org Professional Development program with the UNH STEM Teachers' Collaborative as its partner. I have also been a USNH Academic Technology Institute (ATI) Open Educational Resources Ambassador. I am currently pursuing self-study to gain "expert" skills in MS Excel.  In the near future, I plan to learn the Python programming language.
Finally – What I do for fun!: Outside of my busy schedule, I enjoy relaxing, laughing, traveling and exploring near and far, vacations(!), movies, music, and spending time with family, friends, and pets (cats).  I also play the clarinet in the North Country Community Band and the Whitefield and Lancaster Town Bands.