September 5th, 2018 Daily Announcements
September 4th, 2018 Daily WHS Announcements
Today is a White Day
You can view upcoming events on the WHS calendar –
https://www.woodsvillehighschool.com/my-calendar/
Important! There are still quite a number of outstanding Student Registration Forms that have not been turned in. A list has been posted on the outside of the office. If not received by Friday, Sept 7th detention will be assigned for Monday, Sept 10th.
Student Council Petitions are due today to Mr. Scianna or Ms. Brown
Class of 2022 class petitions are due to Mr. Scianna or Ms. Brown today!
Homework Club starts today in Room 2 from 3:15-4:45 with the late bus arriving at 4:40. Homework Club is Monday through Thursday.
The 2019 Engineer yearbook is now on sale! They are $25. See Mrs. Youngheim in Room 25 to order. Price increases to $30 on October 20! Cash and checks (made out to WHS) are accepted.
FYI – Local businesses in the Woodsville High School area have been reporting that they are receiving phone calls from All-American Publishing.  The caller asks for you to purchase a banner which will support our teams and will hang in the gym or outside depending on the athletic event.  This is a legitimate call and All-American is affiliated with Woodsville High School. www.wehelpschools.com

10/10/18 PSAT – Sophomores and Juniors interesting in taking them need to sign up in Guidance by 9/11/18.  The cost is $16.00.
Are you one of those people who knows a lot of stuff about things that no one seems to care about? Or are called a know-it-all because you know lots of things about lots of things? Do you like a little competition? Well, have we got news for you. After a brief hiatus, we'll be starting up the WHS Granite State Challenge team–competitive trivia! If interested, see Mr. Robinson or ask to be signed up for his roundhouse on Tuesdays. Come to compete, come just to play. It should be a great time.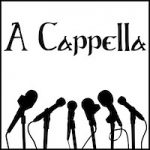 Engineers of Sound is a primarily a capella singing group at Woodsville High School.  Rehearsals are held once a week during roundhouse time with Mrs. Flateau. We will be holding auditions on TUESDAY SEPTEMBER 11TH during roundhouse time.  You do not need to be a member of chorus to audition – this audition is open to any student or staff member who would like to join. Sign ups and more information available on the bulletin board outside the chorus room (room 12).
Geek club will be meeting weekly starting Thursday 9/6. Geek Club is a table top board/card game group. Come once or every week! All students and faculty are invited. 

— Attention Seniors! Applying to college this year? WHS Guidance is having a special help session in October. Space is limited!!! Sign up in Guidance as soon as possible
**Soccer practices will be directly after school until 5:30 if there is no game.
It's Homecoming Week!!!
WHS/BMU Homecoming Dance Guest Pass Forms in the office. No guest passes will be issued after 3:00 Wednesday, Sept 5th

WHS Picture Day is Sept. 6th!
September 6, 2018 – Early College Planning for Parents of Students Grades 9-10
7:00 pm – 10:00 pm, September 7, 2018 – WHS/ BMU 2018 Homecoming Dance
11:00 am – 3:00 pm, September 8, 2018 – WHS/ BMU 2018 Homecoming Soccer Game
** WHS Celebration & Open House is September 19th from 6:30-8