Mikey Williams Alumni Soccer Game @ 11am & 1pm
woodsville high school
9
High Street
USA
603-747-2781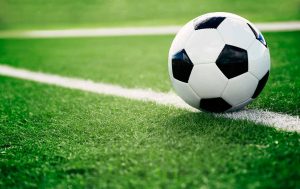 The Annual Mikey Williams Alumni Soccer Game will be taking place again this year on Saturday August 18th at Woodsville High School. The women's game will be at 11 am and the men's game will be at 1 pm. We are hoping for another great showing from our community and friends to support this nice charity event, and enjoy some great soccer.
Anyone interested in playing in the game, donating to the Mikey Williams Fund, or volunteering their time to help us the day of the game, please contact David Robinson at 603-359-9330, or through Facebook. We do need a couple of extra game-day volunteers this year.
If you plan on playing in the game or purchasing a t-shirt, the price is $15 and they'll be sold throughout the games. There will be two 50/50 raffles and an items raffle. Food and drink will also be available for purchase. Cash or checks will be accepted for t-shirts, and only cash will be accepted for the raffles and refreshments.
Thanks again for supporting this event, we can't wait to see you out there!