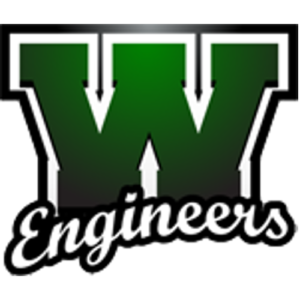 Woodsville High School Silver Cord Program
Information and Guidelines
What is the Silver Cord Program?
Woodsville High School's mission statement proclaims WHS graduates will contribute in a positive way to their school and community.  In an effort to help our students meet this expectation, WHS has decided to implement the Silver Cord Program.  Students who choose to participate in the program will develop leadership and citizenship skills and will benefit the community.  The Silver Cord Award is a distinguished volunteer service award available to all Woodsville High School students who earn the 100 hours over four years (or remaining years of high school).
Students may begin accumulating hours following graduation of the 8th grade.  Forms are available on the WHS webpage.  Forms may be submitted electronically at any time throughout the school year.  All forms should be turned in by May 1st of that school year.  Seniors must have all forms in by May 1st for consideration of graduation with the Silver Cord honor.
Documentation: You must be pre-approved first!  
Don't forget that your service project must have already received approval from your roundhouse advisor before documenting your hours.
Students must document all service activities on the Silver Cord Verification Form- one form for each site or project.  In order to validate the student's hours, the Silver Cord Verification Form must be signed by the supervisor at the completion of service.  A student reflection is an important piece of this document that must be completed by the student volunteer. Time for breaks, meals, or travel should not be included toward service hours.  Forms should be submitted electronically to the student's Roundhouse Advisor.  Forms should be submitted no later than May 1st.  
Volunteer or service hours completed during the summer may be applied to the following school year.  Students should contact Mr. Strauch or Mrs. Farr if they have questions during the summer.
Silver Cord Guidelines and Service Ideas
50 hours must be completed before the end of the first full week of senior year.

Services must be performed for someone other than a family member.

Services cannot be for pay.

Services cannot be court ordered.

Services must be pre-approved and documented.

Parents cannot sign form.

Silver Cord hours must be providing a SERVICE or meet a clear need for a non-profit agency, school, park, charity program or fundraiser or community event.  The service should be "above and beyond" one's usual scope of involvement.

Hours that are accrued through school sponsored organizations may only be counted toward half the Silver Cord requirement this would include service hours for the national Honor Society, SADD, etc.

You may not include any hours from a church service (serving, singing, playing music), preparing/cleaning related to a church service, church programs such as confirmation or church committees.  However, if you volunteer through your church and perform service that is NOT expected to complete a particular program, this would count.
The following are ideas to fulfill hours of service:
Clean up a park (pulling weeds, completing a project).

Volunteer at a food pantry.

Volunteer at a Humane Shelter

Volunteer at a Nursing Home or Hospice.

Volunteer at the library or recreation center.

Volunteer for a Chamber of Commerce.

Volunteer for a non-profit organization.

Volunteer for Little League (Coach, referee).

Volunteer for Relay for Life.
If you have questions speak to your Roundhouse Advisor to seek pre approval for your volunteer hours.
Opportunities At WHS (In house) *

Environmental Club:
Wednesday's After School

Contact: Mrs. Eck

——————————–

NHS Canned Food Drive-

November (TBD)

Contact: Mrs. Marston/ Mrs. Mulliken

_____________________________________

SADD 

Year round

Contact: Mrs. Johnson

——————————–

Clarkie's Closet

Year Round

Contact: Mrs. Ricker

_____________________________________

Empty Bowl Project

Year Round- Event in the spring

Mrs. Marston

——————————–

*1/2 of time spent volunteering with a club can count towards Silver Cord Initiative. 

(Local) Community Opportunites:

Relay for Life:

Mrs. Murray/Mr. Nichols

———————————

The Glencliff Home

Glencliff, NH

(603) 989-3111

——————————————

Woodsville Food Pantry
(Local) Community Opportunities:
Relay for Life:
Mrs. Murray/Mr. Nichols
———————————
The Glencliff Home
Glencliff, NH
(603) 989-3111
——————————————
Woodsville Food Pantry