August 31st, 2018 WHS Daily Announcements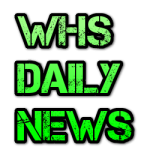 August 31st, 2018 Daily Announcements
Visit us on Facebook at https://www.facebook.com/WoodsvilleHighSchool/
You can visit SAU 23 on Facebook @ Facebook.com/SAU23NH
Today is a White Day
Spirit Squad meeting next Tuesday after school in Art room. 315 to 4.
Any student interested in joining the Mountain Bike club should meet in the cafeteria at 8:00 Wednesday September 5th.
You can view upcoming events on our calendar –
https://www.woodsvillehighschool.com/my-calendar/
All Summer Reading books are due back by today!  Please return them to Mrs. Owen.
If you can't find it, come in and make arrangements for payment.
Just a friendly reminder for families who may have missed our spring 2018 College Overview for Juniors program at your school, we've got an option (actually four of them!) for them to come to our Concord campus in early September and learn all about the college admissions process.  Seniors are encouraged to attend, but all are welcome!
Registration is required and can be done so here – https://www.nhheaf.org/college-overview-workshop.asp.
— Attention Seniors! Applying to college this year? WHS Guidance is having a special help session in October. Space is limited!!! Sign up in Guidance as soon as possible
**Soccer practices will be directly after school until 5:30 if there is no game##
September 3, 2018 – Labor Day – No School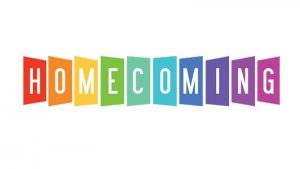 Homecoming Week is NEXT Week!!!
WHS/BMU Home Coming Dance Guest Pass Forms in the office. No guest passes will be issued after 3:00 Wednesday, Sept 5th
WHS Picture Day is Sept. 6th!
September 6, 2018 – Early College Planning for Parents of Students Grades 9-10
7:00 pm – 10:00 pm, September 7, 2018 – WHS/ BMU 2018 Homecoming Dance
11:00 am – 3:00 pm, September 8, 2018 – WHS/ BMU 2018 Homecoming Soccer Game
** WHS Celebration & Open House is September 19th from 6:30-8